Farm and Woodland History
At Little Dernwood Farm we are privileged to have one of the largest blocks of coppice woodland in East Sussex. They are formally identified as semi-natural ancient woodland being the vestige of the dark and forbidding forest that covered The Weald in ancient times.
Coppicing means the harvesting of timber periodically, every 20 to 30 years. In the beginning the tree is felled and from the stub many sprouts grow and mature over that period of time. The root, or stool – the proper term – can only support a limited weight of timber and must be harvested before the stool is overwhelmed by the volume of timber and is blown over during winter gales. If this happens the stool could be lost forever.
We know with certainty that man has worked here for 4,500 years by the flint tools we have found and had identified by the County Archaeologist. Man would come here in the spring and summer from the South Downs to gather wood and to hunt.
There is clear evidence of one, possibly two early forges, countless charcoal burning platforms, a number of sawpits and medieval banks, and hedge and ditch boundaries. We are currently researching further our woodland history and mapping the features in conjunction with South East Woodland Archaeology Forum (www.sewaf.org)
In Tudor times this was the very heart of the iron industry and the place names underline this – Furnace Lane, Gun Hill etc. One of our woods is called Minepit Wood on the Ordnance Survey maps, and evidence of these can still be seen in the shallow pits still dotted around the woods. Here iron was mined, smelted and forged. The fuel was timber from these woods, first being fired into charcoal to burn at a much higher temperature. The area was highly industrialised, timber and guns being sent to Chatham docks. Each forge was licensed and all articles manufactured were required to carry the license number. The last working forge in the area at Waldron won the contract to provide some of the iron railings for Christopher Wren's St. Paul's Cathedral and all carried the WA stamp.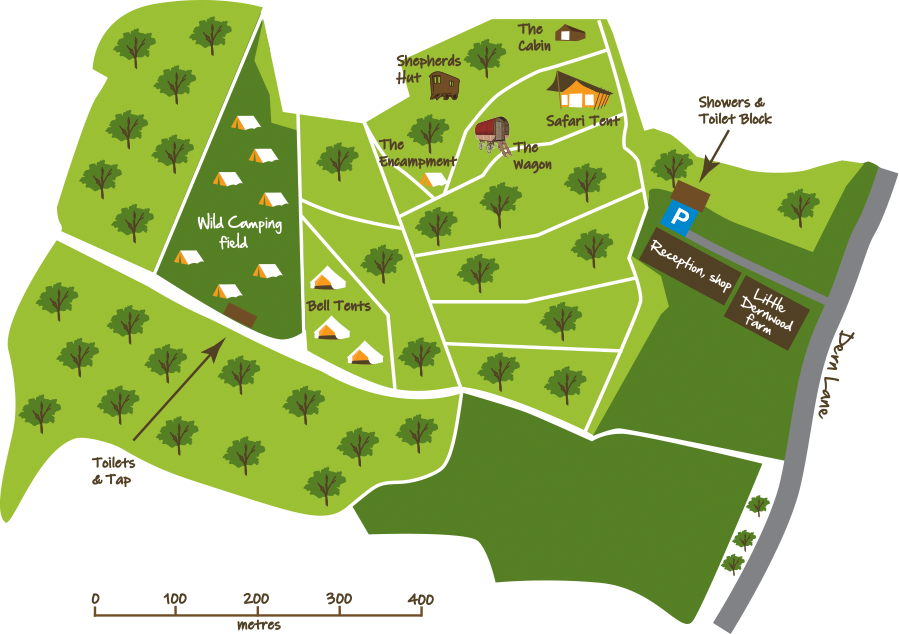 The industry died here and moved to the north where coal was mined in close proximity to iron ore and became highly efficient and industrialized. Charcoal making, a dying art, is still being carried on in East Sussex today. Sussex has one the highest density of woods of any county in the UK.
We still try to coppice on a regular basis in mosaic patterns around the woods to create bio-diversity. Each stage of growth provides different habitats for various flora and fauna.
Our objective is to leave our woods to the next generation in better heart and health through our time here than it was at the time of our acquisition.
Enjoy our beautiful woods but tread gently on history and nature.