Beautiful Stained Glass Window
The Shepherd's Hut
The lovely Shepherd's Hut is another home-built creation by my dream team of Dad and Uncle Trevor. They have spent the Sussex winter transforming another old livestock trailer into this gorgeous hut and last week we took it down to its clearing in the woods situated near to The Cabin and The Wagon. The roof is partly made from one of our old pig arcs and when it went on, we decided the rood space would make a great children's loft sleeping area and den!  In the main living area, the sofa pulls out into a full-size double bed and so she will sleep 4 – 2 adults and 2 children, there's a little wood burner and a double gas hob. We try to give everything we create its own unique feel, so the Hut, aside from being stunningly beautiful, has a hot water outside wet room along with hot running water inside too, and in the clearing just off the deck is the fire pit where you can BBQ our famous farm grown meat. Tucked into the corner of the clearing is the wonderful 'tree-bog' toilet  which now it's up rather looks like  a little chapel!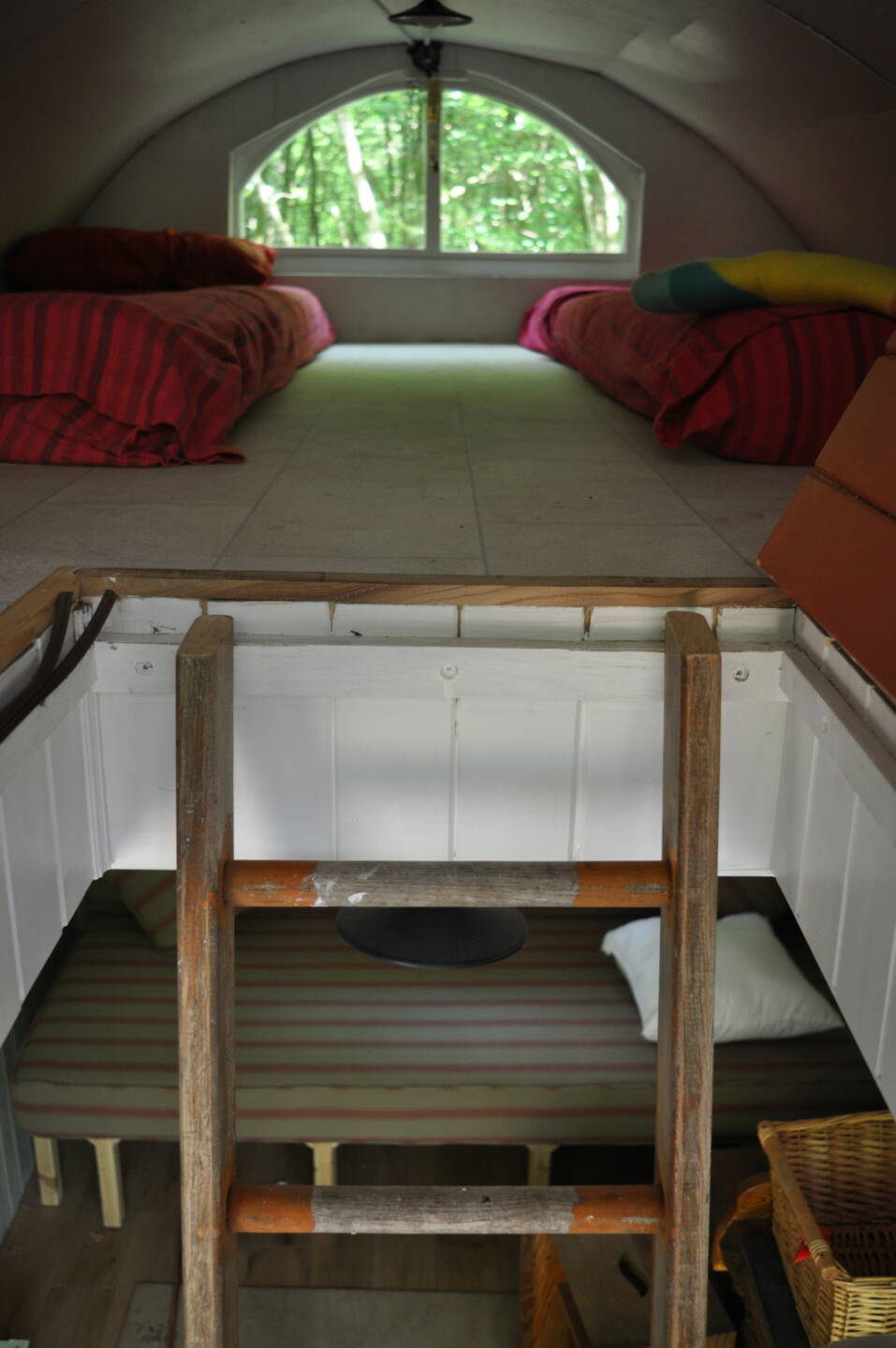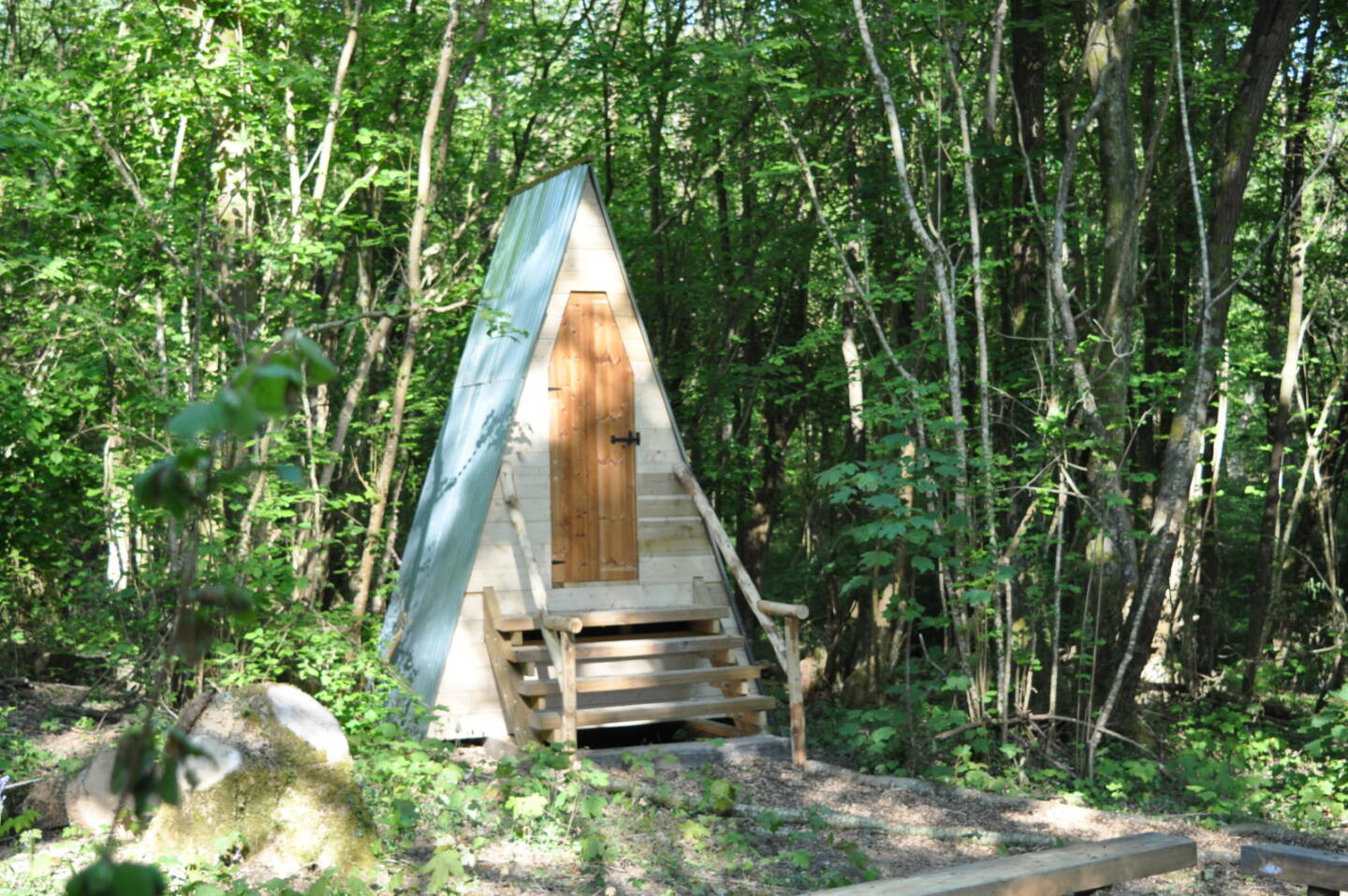 All cooking and eating equipment is already there, you just need to bring your own bedding and towels and as it is totally off grid it's lit with solar lights and oil lamps. A cool box is provided.
We provide an initial 'fire pack' of 1 x 15kg net of logs, 1 net of kindling, 1 pack of fire-lighters and a pack of matches. More of all of these can be bought at our shop. Dogs are welcome but please can they bring their own beds and bowls!
The Shepherd's Hut is bookable for either a 2 night Friday and Saturday night break, or for a small increase you can also book the Sunday night.  And midweek you can book for 4 nights breaks Monday to Thursday. Outside our busy periods of school holidays we can be flexible and offer shorter breaks during the week so please do email me your requirements:
Farm map amanda@dernwoodfarm.co.uk Please check our Things to Know before you Book section on the Booking Information page so you understand what kind of site we are.